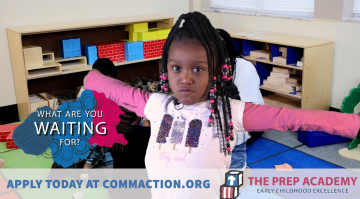 Community Action Council has launched a new advertising campaign to recruit staff and students with the theme, "What are you waiting for?" on broadcast television and radio stations.
The Head Start prep academies are currently accepting applications for Fall enrollment.
The council is hiring for several positions, including education professionals for their Head Start Prep Academies in several Kentucky counties.
New graduates and retirees are encouraged to consider an opportunity to work for the Council.
Submitted resumes are receiving immediate consideration.
The following hiring incentives are offered:
*All new staff will receive an additional $3K above their wage after their first six months!
*Teaching staff will earn an extra $300 per pay period during this promotion.
Click THIS LINK to learn a little about our open jobs, pay range, and minimum qualifications. Then send us your resume at cachires@commaction.org
Apply here for HEAD START HERE.